Charleston Currents #13.30  |  June 7, 2021
SHOWING THE COLORS.  Mackenzie Snell, a graduate arts journalism student from Syracuse University, snapped this photo last week of a flag flying at Fort Sumter.  What a great angle!  See something you think our readers would enjoy?  Snap a shot and send it along to editor@charlestoncurrents.com.  Copyrighted photo by Mackenzie Snell.
IN THIS EDITION
FOCUS: Area students name five cranes at new terminal
COMMENTARY, Brack: Why getting vaccinated is more important than ever
IN THE SPOTLIGHT: Charleston Gaillard Center
NEWS BRIEFS: Tons of nuclear waste predicted at proposed SRS project
FEEDBACK:  Heritage Act column makes sense
MYSTERY PHOTO:  Looks religious
CALENDAR:  One week left for Spoleto festivals
TODAY'S FOCUS
Area students name five cranes at new terminal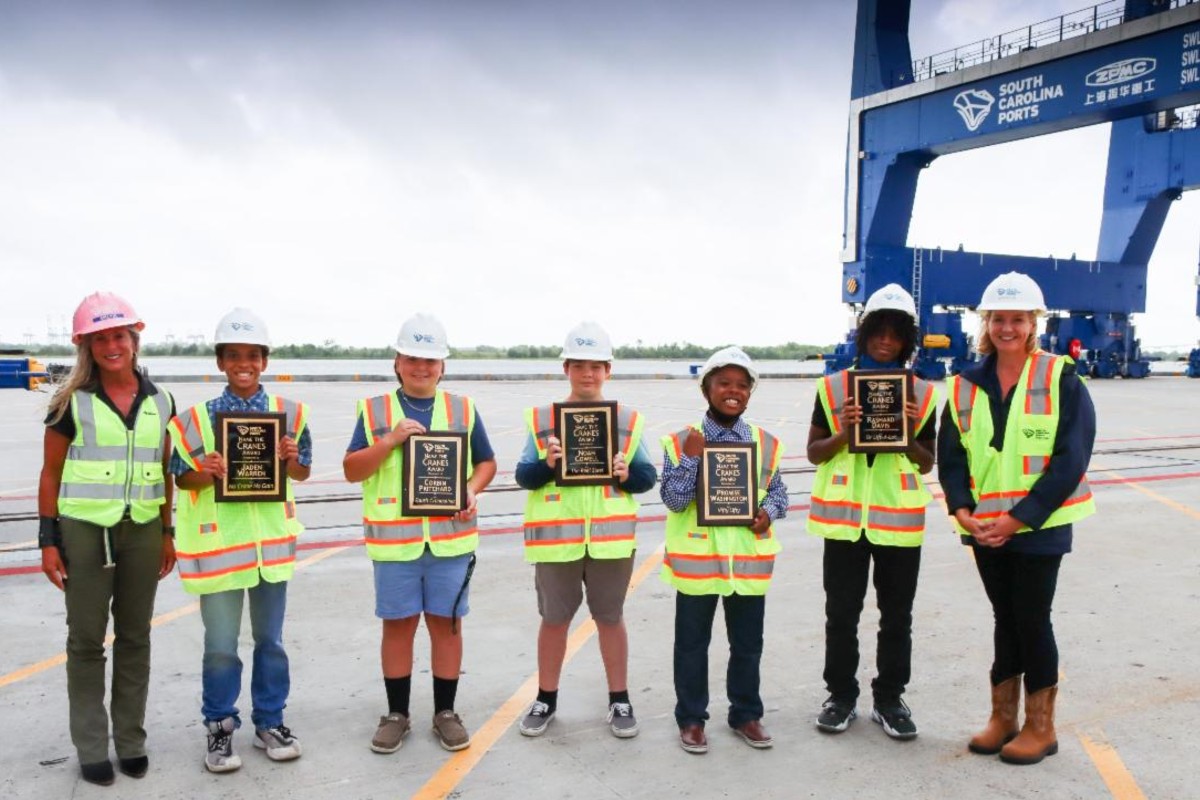 Staff reports  |  What do these five names have in common — Nifty Lifty, Sir Lift-A-Lot, No Crane No Gain, South Craneolina and The Reel Steel?
Answer:  They're the new names of five big ship-to-shore cranes at the S.C. Ports Authority's Hugh K. Leatherman Terminal in North Charleston.
Each of the cranes was named as part of a "Name the Cranes" contest with area elementary students in third to fifth grades.  The winners represent five schools and four municipalities, including two schools in North Charleston, which is where Leatherman Terminal is located, according to the ports.
"South Carolina Ports enjoys partnering with local schools to engage students and connect them to our operations and workforce. Our Names the Cranes contest is a really special way for students to connect with the port," said Barbara Melvin, chief operating officer of SC Ports. "Students always come up with creative names for our cranes, and we hope that it sparks a lifelong connection to the maritime industry for them."
Winners include Promise Washington (Nifty Lifty), a third-grader at North Charleston Elementary School; Rashard Davis (Sir Lift-A-Lot), a fifth-grader at Fort Dorchester Elementary School in Summerville; Jaden Warren (No Crane No Gain), a fifth grader at  Drayton Hall Elementary School in West Ashley; Corbin Pritchard (South Craneolina), a fifth-grader at Westview Elementary School in Goose Creek; and Noah Cowell (The Reel Steel), a fifth-grader at Bowen's Corner Elementary School in Hanahan.
The new terminal's cranes, which lift cargo boxes off container ships, have 169 feet of lift height above the wharf deck and 228 feet of outreach. The electric cranes are capable of working the largest container ships calling the East Coast.
"We have some of the tallest ship-to-shore cranes on the East Coast deployed at the country's first container terminal to open since 2009," SC Ports President and CEO Jim Newsome said. "Our entire team is proud that these impressive pieces of cargo-handling equipment have a strong connection to South Carolina students through our Name the Cranes contest."
COMMENTARY 
Why getting vaccinated is more important than ever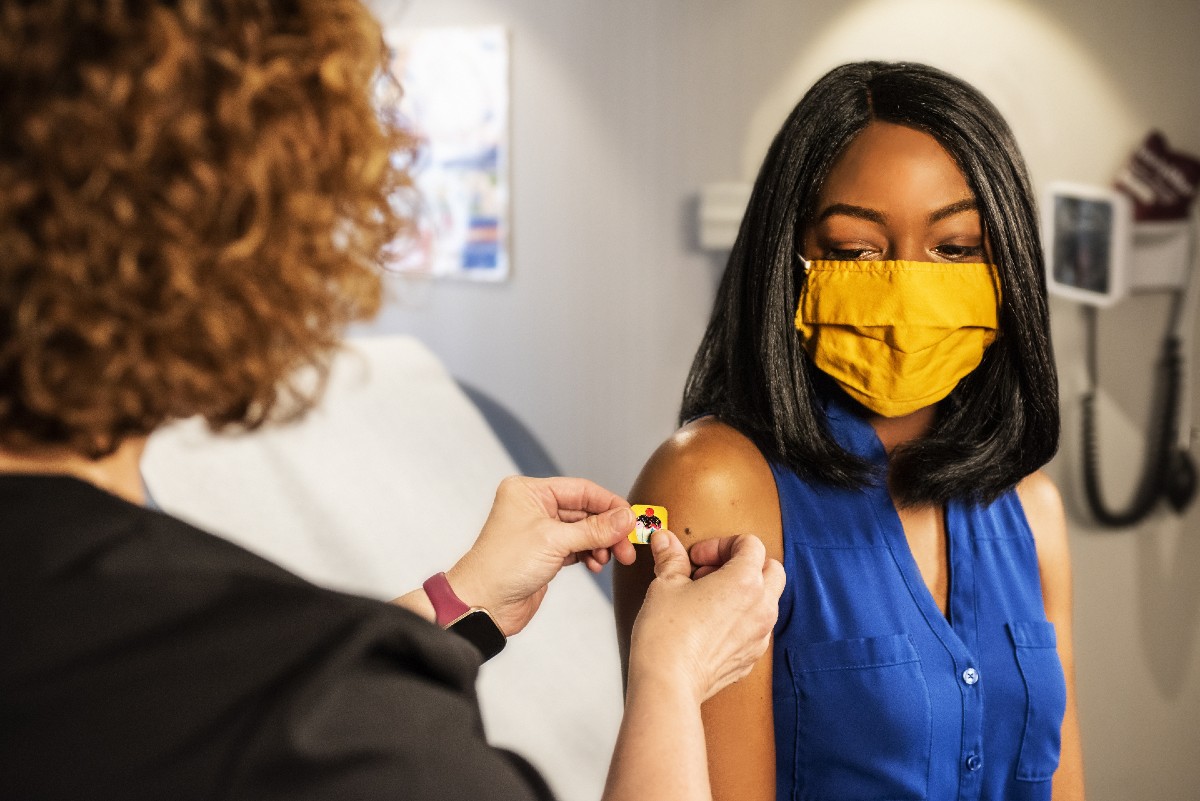 By Andy Brack, editor and publisher  |  The number of new South Carolina cases of people getting COVID-19 has dropped significantly with 122 new cases one recent day, 71 new cases the day before.  Daily deaths across the state have dropped from the double digits to just a few.  The percentage of positive tests is now below 5 percent, the magic number indicating the disease is being managed.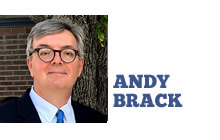 But we're not out of the woods yet — by a long shot. One in three South Carolinians still are susceptible to the disease because children under 12 — about 800,000 people in the state — can't yet get vaccinated, and another million adults just haven't.  The rate of infection among people under 20, for example, has gone up from 18 percent to 26 percent since January, according to state numbers.  
And in the days ahead, things can get trickier.  Those who aren't protected against the ravaging impacts of COVID-19 may think everything's back to normal because of what they see everyday — people congregating, not wearing masks or taking fewer precautions than in the past.
At this point in the pandemic, they're in a health Catch 22:  They think they don't need to be careful when, in fact, they're still just as much at risk because they don't have the disease antibodies from a vaccination or natural immunity from getting the virus.
"If people have been vaccinated or know they have had an infection, they're fine with doing just about anything they want," said Dr. Michael Sweat, director of the division of global and community health at the Medical University of South Carolina in Charleston.  "But those who haven't, they're seriously at risk."
Across the state, some 45 percent of South Carolinians over age 12 have had at least one vaccination shot; 37 percent are completely vaccinated, according to the S.C. Department of Health and Environmental Control.  But when the 800,000 children under 12 are added into the mix, that means some 38 percent of all South Carolinians have gotten one shot, while 31 percent are completely vaccinated.  

Add on top of that the 26 percent who had the disease and have natural immunity.  That means about two in three South Carolinians have some or complete protection from the disease.  But look at how many people that leaves without protection — about 1.8 million in a state of 5.1 million people.  
Even scarier: Sweat pointed to a recent MUSC study in the Charleston area that showed about 20 percent of people who believed they contracted COVID-19 and had natural protection actually had no antibodies.  In other words, they believed they were protected, but were not.  Yikes!
"The chance of those [unprotected] people spiking up without immunity is very likely to happen," Sweat said, adding the next few weeks would be telling.  In particular, health officials are concerned about higher infections among the unprotected because people congregate more in summer and the COVID-19 variants that now exist "ramp up transmission by 50 percent when encounters happen."
In society, we've essentially created two classes of citizens — the protected, who are returning to normal, and the unprotected, who constantly get messages reinforced that things are back to normal, but fail to realize the virus doesn't discriminate.  For them, it is still lurking and deadly.  
But these people don't want to hear that to ward off the disease, they need to keep wearing masks, continue washing hands and keep socially distanced — just like before.  
"We have about 30 percent of our people [in the Charleston area] who have no immunity based on our estimate," Sweat said.  "That's a lot of people.  The more those people congregate with each other the worse off they are."
The easiest way for adults to not get the disease is to get vaccinated. Do so so we can keep this noxious tiger at bay for everyone.
Andy Brack is editor and publisher of Charleston Currents, and publisher of the Charleston City Paper.  Have a comment?  Send to: editor@charlestoncurrents.com.
IN THE SPOTLIGHT
Charleston Gaillard Center

Charleston Gaillard Center provides the Lowcountry with a world-class performance hall, elegant venue space and vibrant educational opportunities that inspire dynamic community throughout the area through the power of the performing arts.  The Center's vision is to enrich the diverse community of Charleston with artistic and cultural experiences that are accessible and unique, and to serve as an educational resource for generations to come.
Did you know that the Charleston Gaillard Center is a 501c3 non-profit that works with over 25,000 students each year from the tri-county area?  Promoting education is one of the core values of the Charleston Gaillard Center and an integral part of our mission. By broadening the reach of arts-education in the Lowcountry the Gaillard Center encourages learning through the arts and serves as a powerful tool for student achievement and personal development while providing people of all ages with the opportunity to cultivate and grow their talents and appreciation for the arts.  To learn more about our education initiative, click here: www.gaillardcenter.org/outreach.
For more information, click the links below:
NEWS BRIEFS
Tons of nuclear waste predicted at proposed SRS project
Staff reports |  A plan to restart a defunct South Carolina nuclear facility near Aiken with a new mission has safety advocates worried about tons of new nuclear waste in a state with a checkered radioactivity record.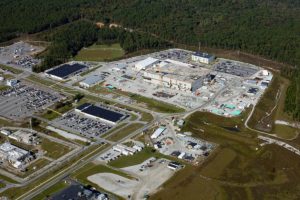 "I estimate the pit project would bring in about 7.5 metric tons of plutonium, and most of that would go back out in the form of a pit, but there's plutonium waste, transuranic waste, low-level radioactive waste and low-level mixed radioactive waste," said Tom Clements, director of watchdog advocacy group SRS Watch. "There's a large volume of nuclear waste that would be created, and some of it would be dumped in commercial facilities, but the preferred option is dumping it in on-site trenches.
"The last thing we need here in South Carolina is more nuclear waste," said Clements, who has been monitoring SRS or working in its area for more than 40 years with various advocacy organizations, including Friends of the Earth off and on since 2008. 
The U.S. Department of Energy (DOE)'s new budget includes a request for $603 million toward the production of plutonium pits, a key component in nuclear warheads, at SRS. Nearly all pits currently in the U.S. stockpile were produced from 1978 to 1989 because the U.S. had only one active site for decades to produce new pits. The recent funding request marks a 37 percent increase from 2020, which moves the department closer to its goal of restoring pit production and producing 50 pits per year by 2030. 
"The essential problem with the work at the Savannah River Site (SRS) is there have been a number of newfangled ideas to either downgrade or reuse plutonium or other nuclear byproducts," said Tonya Bonitatibus, executive director of Savannah Riverkeeper, a nonprofit advocacy group. "Often, that just means we bring in more waste that is indefinitely stored in South Carolina and often not used even for the purpose it was brought in for."
Under the project plan,SRS would repurpose its unfinished Mixed Oxide (MOX) Fuel Fabrication Facility as a proposed Savannah River Plutonium Processing Facility (SRPPF). 
"Repurposing this unfinished facility would allow NNSA [National Nuclear Security Administration] to make use of an existing seismically-qualified structure, with numerous supporting facilities, including office, assembly and fabrication space; construction facilities; and existing SRS services and infrastructure, such as security, fire protection and emergency response," a 2020 SRS report said.
But South Carolina's troubled history with nuclear production and the costs associated with it are leaving many skeptical. 
"I worked against the MOX project for over 20 years before it was terminated because I knew it was a bad idea and a waste of money," Clements said. "The plutonium pit project is just what the MOX project has metamorphosed into.  "They're jumping into this pit project without having learned the lesson from the MOX debacle, and the people pushing this — I think they're going to get burned again."  Read the full story by Skyler Baldwin at Statehouse Report.
In other recent news: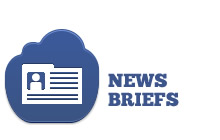 New podcast. Lowcountry Local First has a new podcast, "Small Talks, Big Ideas with Steve," that features local business insights and updates, alongside interviews with members, sponsors, and supporters.  In the first episode, the organization's community partnership manager and podcaster, Steve Fletcher, talks with Zach Giglio to talk about his communications firm (Giglio Communications and Marketing), what it means to be a local business with a global orientation, and where to find the best place in the Lowcountry to get a unique bottle of wine. Tune in here.
McLeod joins governor's race.  Democratic state Sen. Mia McLeod is the state's first Black woman to run for governor, but some say she may flip the script — something Democrats haven't been able to do for 20 years.  may  GOP Gov. Henry McMaster will appear on ballots again in 2022 — his eighth run in 36 years for statewide office — but the Democratic field from which his opponent will be chosen is wide open for now. McLeod's announcement Thursday made her the third candidate to enter the race. Activist Gary Votour and former U.S. Rep. Joe Cunningham have also announced campaigns.  Read more.
Murders jump 25% in 2020 in S.C.  South Carolina had one of its most violent years on record in 2020, increasing the number of murders reported from 457 in 2019 to 571 in 2020, according to preliminary statistics released by the State Law Enforcement Division on Thursday.  More: The Post and Courier  |  WSPA TV  |  The State.
S.C. among majority of states likely not to make shot goal.  President Joe Biden is pushing to get at least 70 percent of adults vaccinated with at least one dose of the COVID-19 dual shot mRNA vaccines by July 4. Even as the nation is on track to reach that target, thirty states including South Carolina will probably not make that vaccine goal.  More: The New York Times.
S.C. House to talk vaccine lottery. A House committee has drafted the state's annual budget to include a 3 percent raise for state employees and a $1,000 bonus to public school teachers. But the spending plan does not include a proposal to offer a COVID-19 vaccine lottery — which may come up for debate on the House floor next week. More: AP News
SC-1: Vandals spray obscenities outside Mace's home. U.S. Rep. Nancy Mace, R-S.C.,posted a video Tuesday of obscenities she said had been spray-painted outside of her Charleston-area home over the weekend. She also characterized the vandalism as including "antifa symbols," although the A in a circle sprayed on her sidewalk has been a recognized symbol of anarchy for 50 years. More: AP News | Charleston City Paper.
Development permits overturned for Charleston area spit.  The decision by the state Supreme Court to overturn permits at Captain Sam's Spit is a win for South Carolina conservationists in the long-running legal battle and carries far-reaching implications for how the state reviews development permits along the rapidly changing coast in the age of sea level rise. More: The Post and Courier.
Santee Cooper to be reformed, not sold to private owner.  The South Carolina legislative leaders most ardent about selling state-owned utility Santee Cooper said Tuesday there are no interested buyers. More: AP News.
FEEDBACK
Heritage Act column makes sense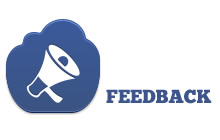 To the editor:
Good article (on the Heritage Act.) For what It's worth, I think each city should control its statues by placing an appropriate plaque explaining what the person shown was all about from history's point of view.
Taking them down and storing them in a warehouse does nothing.
— Joe Mendelsohn, Charleston
Send us a letter
We love hearing from readers.  Comments are limited to 250 words or less.  Please include your name and contact information.  Send your letters to: editor@charlestoncurrents.com.  |  Read our feedback policy.
MYSTERY PHOTO
Looks religious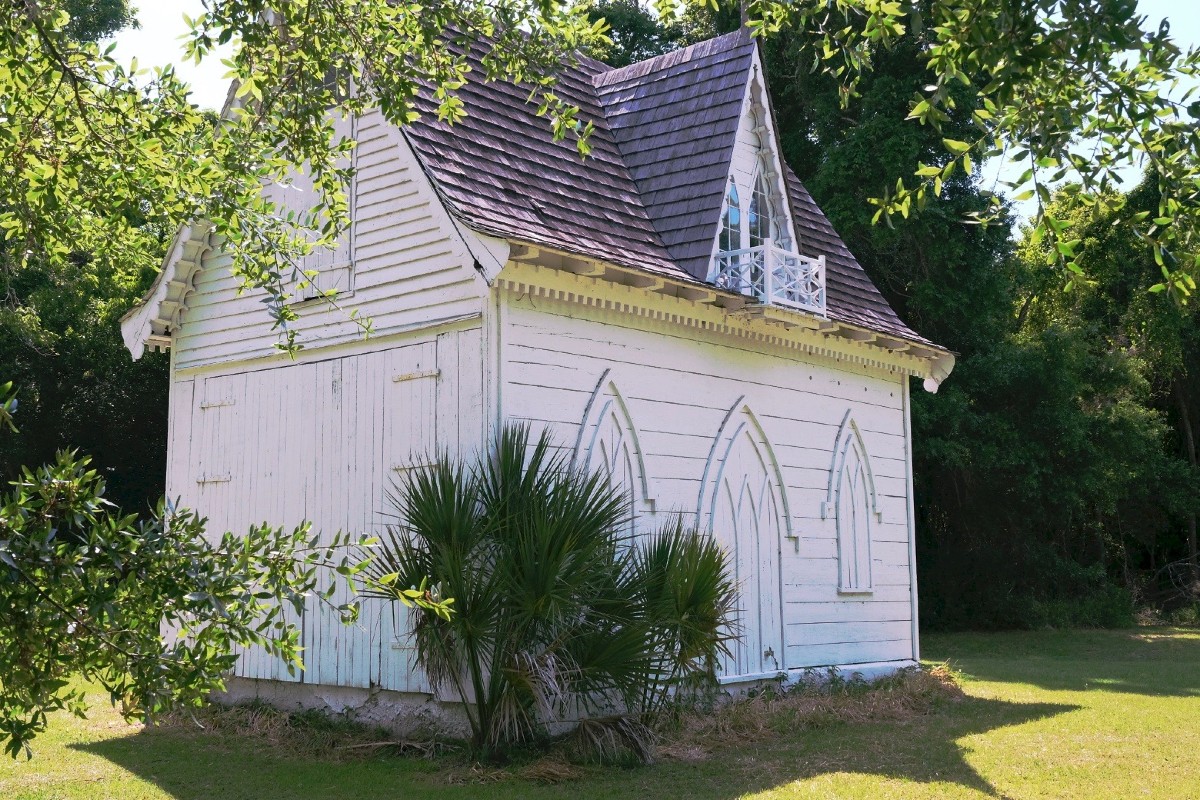 Here's a neat building that looks kind of religious, but is it?  What is it and where?  Send your best guess to editor@charlestoncurrents.com.  And don't forget to include your name and the town in which you live.  And if you've got a clever mystery photo for our readers, send it to the same address (Try to stump us!)
Our previous Mystery Photo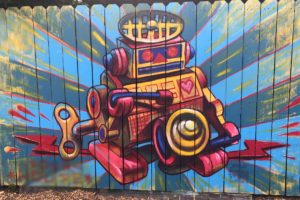 Last week's mystery, "Wild mural," was tough, particularly if you didn't live on James Island or have not been to the Pour House, which is where it was located.  
But that didn't stop two veteran out-of-town guessers (Allan Peel of San Antonio, Texas; and George Graf of Palmyra, Va.) and two locals (Paul Chirles and Chip Davis, both of James Island) from correctly identifying the mural.
Peel shared a little about the artwork, which he said had been recently painted as "part of the 2021 Mural Competition organized as a joint effort by the Charleston Pour House, Redux Contemporary Art Center and Charlietown Prints and sponsored by Terrapin Beer Co. The mural in the mystery photo is one of 23 competitors that were painted during the Pour House's open hours between Jan. 11-18, 2021. Cash awards were given to the three top 'fan-favorites', chosen by customers of the music venue. This particular mural, while attractive, was not a winner in this year's competition. Better luck next time!"
Send us a mystery:  If you have a photo that you believe will stump readers, send it along (but make sure to tell us what it is because it may stump us too!)   Send it along to  editor@charlestoncurrents.com.

ON THE CALENDAR
One week to go with Spoleto festivals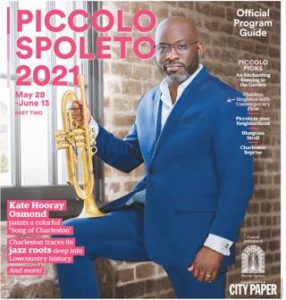 Charleston's Spoleto Festival USA and Piccolo Spoleto Festival continue through June 13 with performances and events all over town.  You can find the printed 16-page Piccolo Spoleto 2021 guide online (right) in the Charleston City Paper and at venues around town.  But because this season's free events are being continuously updated, you might want to also check at charlestonarts.org to get the most updated information on events.  Piccolo is a companion celebration to Spoleto Festival USA. 
Insider's tip:

 Check out the varied coverage (previews, reviews, more) in the

Charleston City Paper

, which is benefiting from reportage by seven graduate students in art journalism from Syracuse University. 

Click here

to see an impressive roster of festival coverage.
Also on the calendar:
Now free:  Weekend beach bus.  The Charleston Area Regional Transportation Authority is operating a new Beach Reach Shuttle with hourly weekend service to provide a new connection between Mount Pleasant and Isle of Palms.  Landside Beach Reach parking is located along Market Center Boulevard in Mount Pleasant Towne Centre. The on-island Beach Reach stop is located at 9th Avenue and Ocean Boulevard, adjacent to public beach access.  Open through Sept. 6 from 9:15 a.m. through final departure from Isle of Palms at 5:35 p.m. Cost: free.
Safe Sounds: Firefly Distillery, North Charleston.  Head over to citypapertickets.com to secure a spot. Tickets are available now.  Doors open 6 p.m. for shows that begin an hour later. (Editor's note: City Paper Tickets, which is run by sister publication Charleston City Paper, is operating ticketing for Safe Sounds.) Check out some of the shows that are on the way: 
Johns Island concert:  July 10,  Johns Island County Park.  Enjoy the Motown sounds of The Legacy on July 10.  Gates open at 6 p.m. with music beginning at 7 p.m.  Shows end by 9:30 p.m. Tickets are available for $60 per 10×10 square, not per person. Squares are limited to four people max.  Guests must arrive together, as each vehicle must have a ticket for entry. Squares will be available on a first-come, first-served basis upon arrival.  Each show will also offer food vendors; no outside food, alcohol or coolers will be permitted.  Alcohol will be available for purchase. Patrons are encouraged to bring chairs, blankets, tables, etc. to be used at their space. Masks are required, except when eating.
Ongoing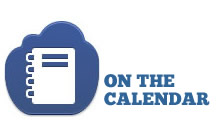 The Lawn Party exhibition: Through Sept. 19, Charleston Museum, Meeting Street, Charleston.  The Charleston Museum is pleased to present The Lawn Party: From Satin to Seersucker, the latest offering in its Historic Textiles Gallery. In an "unprecedented" era when large gatherings have been discouraged and fashion has trended towards leisurewear, this exhibition is a celebration of getting dressed up for an outdoor party. Bringing a hint of glamour to a trying time, the garments on display were selected with the grand idea of "after" in mind. This is a perfect opportunity to come see what to wear for your next outdoor event as we head toward the new "normal." 
Reviving photos.  Through Oct. 31, Charleston Museum, Meeting Street.  The museum is exhibiting The Lowcountry in Living Color: Making Historical Photographs Come to Life as the latest offering in its Lowcountry Image Gallery. Colorizing black and white pictures allows viewers to see components that otherwise might be overlooked.  Buy tickets. 
Holy City Farmers Market:  4 p.m. to 7 p.m., every Wednesday, Holy City Brewing, North Charleston. vendors rotate weekly to provide shoppers with a tiny but mighty shopping experience. vendors will be selling a range of products from specialty foods, home and body care to arts and crafts. More info.
Birds of Prey flight demonstrations: 10:30 a.m. to 11:30 a.m. on Thursdays and Saturdays, Center for Birds of Prey, 4719 Highway 17. Awendaw.  The center has reopened its doors to visitors after closing due to the COvID-19 pandemic, inviting people to once again come and explore the world of raptors through an outdoor program and flight demonstration. Tickets: . $20/adult; $15/children age 3-17. 
Artist exhibition in Park Circle: Through May 28, Park Circle Gallery, North Charleston.  More than a dozen new mixed media works will be on display by Johns Island-based artist Christine Bush Roman, winner of the 2020/21 North Charleston Arts Fest Poster Design Competition. Her winning design, Oak Circus, will be featured in the exhibition, which is presented as a component of the annual North Charleston Arts Fest. 
Sunday Brunch Farmers Market: 11 a.m. to 3 p.m., every Sunday, Charleston Pour House, 1977 Maybank Highway, James Island. While the market is discouraging people from spending too much time hanging out during the market, everyone is invited to shop their local vendors. More info.
Bird-watching at Caw Caw. Every Wednesday and Saturday — particularly through the end of February — you can see a plethora of birds at Caw Caw Interpretive Center in Ravenel as they make their way through the Lowcountry.  The two-hour regular walks, which start at 8:30 a.m., are through distinct habitats that allow participants to view and discuss a variety of birds, butterflies, and other organisms. Registration is not required. Participants are encouraged to bring their own binoculars.  A paid chaperone is required for participants ages 15 and under. Max. 10 participants.   Fee: $9; free for Gold Pass holders.  Open to all ages.  More: Caw Caw Interpretive Center. 
If you have any online events, drop us a line (

editor@charlestoncurrents.com

) and make sure to put "Online event" in the subject line.  Similarly, if you've got cool ideas for stuff to do while in isolation at home, send them our way.
CHARLESTON HISTORY
ORDER NOW:

 Copies of our new book,

350 Facts About Charleston,

are in Lowcountry-area bookstores now, but if you can't swing by, you can

order a copy online today.
SHARE CHARLESTON CURRENTS
We encourage you to FORWARD your issue of Charleston Currents to your friends and encourage them to subscribe.  It's got a great price, as you know:  Free!  And it includes cool stuff about the community that's hard to find elsewhere.  We hope they'll enjoy our coverage.
ABOUT CHARLESTON CURRENTS
OUR UNDERWRITERS
Charleston Currents is an underwriter-supported weekly online journal of good news about the Charleston area and Lowcountry of South Carolina.

Meet our underwriters

To learn more about how your organization or business can benefit, click here to contact us. Or give us a holler on the phone at: 843.670.3996.
OUR TEAM
Charleston Currents offers insightful community comment and good news on events each week. It cuts through the information clutter to offer the best of what's happening locally.
Mailing address:  P.O. Box 21942, Charleston, SC 29413.

Phone:  843.670.3996
Charleston Currents is provided to you weekly by:
Editor and publisher:

Andy Brack

, 843.670.3996

Contributing editor, common good, Fred Palm

Contributing editor, money:

Kyra Morris

Contributing editor, Palmetto Poem:

Marjory Wentworth

Contributing photographer: 

Rob Byko

Charleston Currents

also uses content from the outstanding staff at the

Charleston City Paper

, a sister publication.
SUBSCRIBE FOR FREE
Subscriptions to Charleston Currents are free.
 

Click here to subscribe.

Unsubscribe. We don't want to lose you as a reader of Charleston Currents, but if you must unsubscribe, you will have to do it through the email edition you receive.  Just go to the bottom of any of your weekly newsletters and click the "unsubscribe" function.   If that doesn't work, please  send us an email with the word "unsubscribe" in the subject line.

© 2008-2021, City Paper Publishing, LLC. All rights reserved. Charleston Currents is published every Monday by City Paper Publishing LLC, P.O. Box 21942, Charleston, SC 29413.