The JR Group crane will become a temporary part of the Glasgow skyline

The legendary skyline of Glasgow will be expanded in the coming months The JR group erected a 62 meter tower crane on site in Finnieston.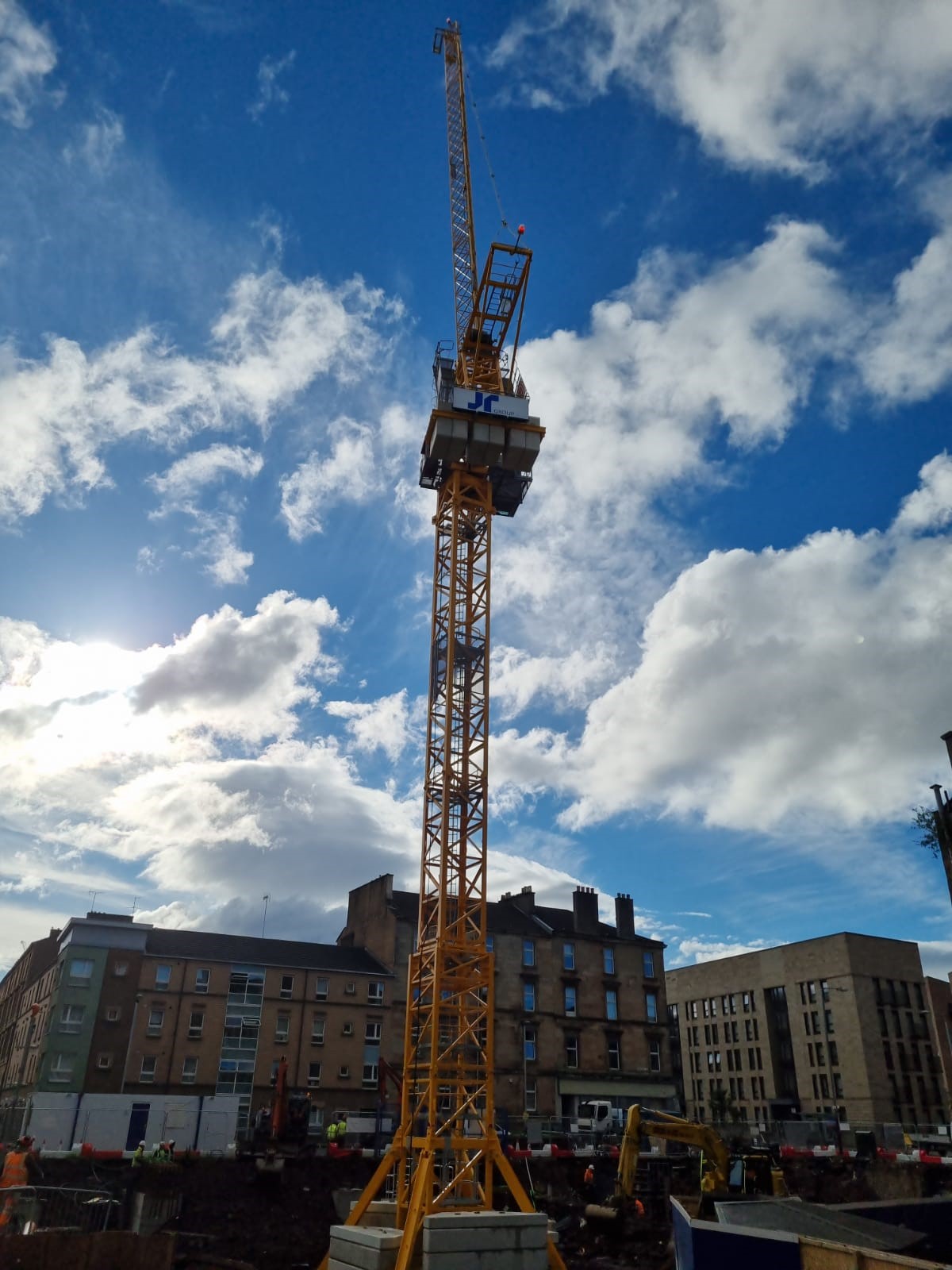 Development reached the milestone when the tower crane arrived at development over the weekend as the site's foundations and drainage were nearing completion and the project was being built on top of the five-story building.
The urban development that is being built on behalf of Glasgow West Housing Association, comprises a first-class commercial unit and 55 apartments for social rent (including five wheelchair-accessible apartments). Work began in January 2021 and is expected to take two years.
Now the tower crane will support the work on installing the steel structure, the precast concrete parts and the roof.
John Murdoch, JR Group Construction Director, said: "Tower cranes have always been part of the Glasgow skyline – they are iconic features of the cityscape and a nod to the city's industrial past through the 20th century. Our tower crane will occupy a prominent place on the skyline for the next 33 weeks and will occupy a prominent position due to its proximity to the city center.
"The tower crane is in a busy corner between Dover Street and St. Vincent Street and was the best approach. It had limited space to allow access to mobile cranes and avoid unnecessary and disruptive road closures.
"Work on this substantial development has gone well and, when completed, will bring much-needed homes to Glasgow and create a vibrant place to live in the hustle and bustle of Finnieston."
The project is located near Glasgow city center as well as the West End and is being built to meet the demand for new high quality housing in the area. It is to be handed over to the housing association in spring 2023.