A massive crane was erected in Elgin city center prior to the demolition work on the Poundland building.
The dangerous structure of the High Street has been covered in scaffolding for almost three years after it was on the verge of collapse in May 2018 from decades of neglect.
A vision has been approved to tear down large chunks of the B-listed corner structure most fondly remembered as Woolworths before rebuilding it in a similar style.
The contractors are now preparing to begin work on the project with a giant crane currently overlooking the Poundland store and Elgin town center.
The crane towers over other buildings in Elgin city center.
The arrival of the crane has been welcomed, but the disruption of Elgin city center is still far from in sight
Poundland signed a purchase agreement in December 2019 after negotiations for the previous landlord to finance the extensive repairs failed.
Elgin City South councilor John Divers, who is the director of the business improvement district, has praised the retailer's commitment to the high street.
He said, "Most people would have jumped away when this happened. I think Poundland's reaction took a lot of people by surprise.
© photo courtesy of Poundland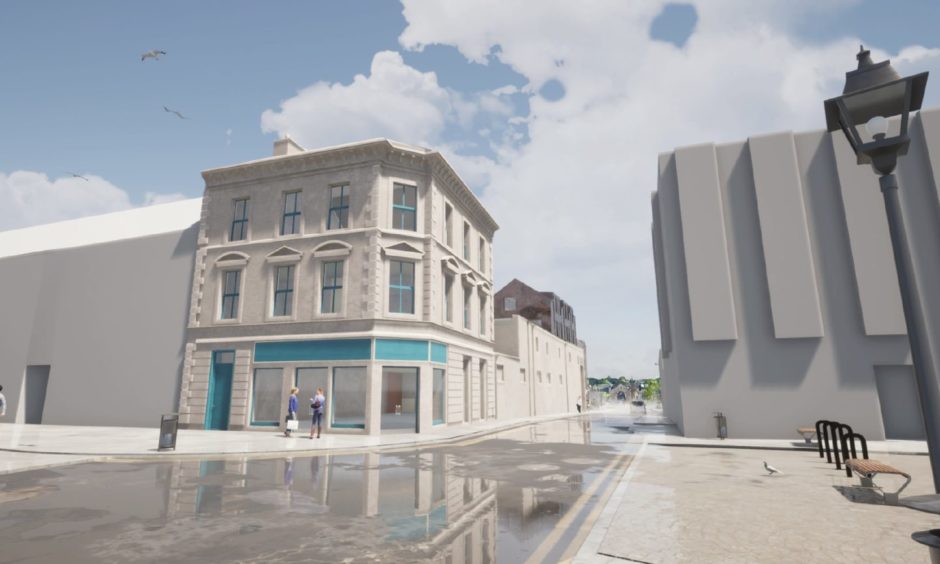 © photo courtesy of Poundland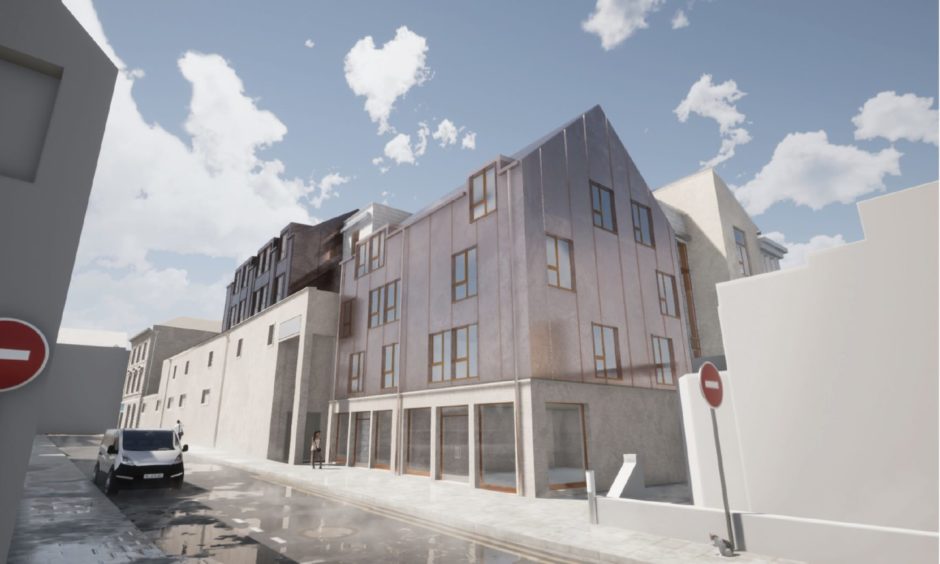 "I've seen them work outside on the scaffolding before and this is seen as a positive move by many people because they can see progress.
"I've seen all kinds of great plans over the years where people say when to get something done and then it never happens, so it's certainly positive.
"I wouldn't say the end is in sight. It's going to be a long job so we'll live with it for a while. "
Construction defects blamed for the current condition
In evaluating the Poundland Building, "inherent flaws" in the design of the Victorian building, built as a house and bank in 1856, were blamed for its present condition.
However, it is believed that a prolonged period of "inadequate repairs," "lack of maintenance," and changes, predominantly during Woolworths' 70-year tenure, has exacerbated the shortcomings.
Moray Growth Deal: Former Junners toy store has been looking for housing to bolster downtown
Water flowing through the roof of the building is what caused the structure's current weakness.
The disruption has resulted in the city center's North Street being closed since the building's dangerous condition worsened in May 2018.
Poundland's vision for the building will be to rebuild it with the top two floors being used as accommodation again.
In the meantime, an expansion of North Street is planned with two shops on the ground floor and another 17 apartments on the upper floors.