Welcome to Thomas Insights – we publish the latest news and analysis every day to keep our readers informed about what's going on in the industry. Sign up here to receive the top stories of the day straight to your inbox.
This article is sponsored by Gorbel Inc., a manufacturer of lifting and handling solutions.
"A lot of companies are very product-oriented, but Gorbel is human-based both internally and externally," said Susan Griepsma, supervisor of marketing communications at Gorbel Inc.
In a year when safety was being challenged in almost every workplace worldwide, Gorbel Inc. continued to exceed the expectations of both its employees and its customers by continuing to make it a priority. The company has even been able to help its customers reconfigure their Gorbel products so that only one worker can be used instead of two to comply with social distancing regulations.
This came as no surprise to the employees, because although Gorbel products are geared towards innovation and technology, the philosophy has always been centered on the human side of the company.
"Externally, our focus is on our customer and we strive to exceed our customers' expectations. Internally, it's very similar. We have people here who have stayed for 15, 20, 30 and 40 years, which is unusual for a company these days, but the focus is on people. "
Thomas Insights sat down with Marketing Director Rob Beightol to discuss how Gorbel is keeping operations customer-centric and continuing to exceed expectations of the entire market.
Thomas Insights (TI): What makes Gorbel Inc. different from the competition?
Rob Beightol (RB): Gorbel has been around for more than 40 years and we pride ourselves on meeting customer needs based on customers' exact requirements and providing the best solution for this task. We are not a single product line. Whether it is a crane, hoist, intelligent lifting device, articulated boom or anything the customer needs, we can offer you almost everything that relates to lifting or positioning.
We usually provide part of the requirement and then work on the rest of the project with our extensive, knowledgeable dealer and distribution network. This network can then help tailor the tools to the load and the exact work that is being done.
To set ourselves apart from the competition, we deliver products incredibly quickly that are built for the job. Our dealers work with us using a proprietary system to develop products based on the work done and our extensive training program makes these dealers extremely knowledgeable. They can consult with the user about their exact needs and come back with a product that exactly matches the customer's specifications and requirements.
When up against Gorbel you know you won't have a problem. We will have the right product. It will meet your expectations. You can almost set it and forget about it.
TI: What do you think is the biggest challenge facing the industry today and how is Gorbel Inc. working to meet it?
RB: Before COVID-19, and maybe even now, I would say our greatest challenge was to attract and retain a skilled workforce.
Before the pandemic broke out, unemployment was very low and it was very difficult to recruit and retain skilled industrial team members, especially when it came to extensive training. Companies struggled to get the right people on the door, to train them, and to keep them. Almost all of the customers and colleagues we spoke to named this their biggest challenge.
In response, we try to make our products more user-friendly for everyone, especially if you hire someone to lift and position loads and do these tasks manually. The new employees can immediately start using our products, which are genuinely designed for freedom of movement in multiple directions, and they can easily learn how to use the products productively, effectively and efficiently.
Our intelligent lifting device can be programmed to be user-specific and platform-specific, which means that the worker is less stressed when lifting and positioning loads. This benefit can be a great incentive for employee retention, especially if they were previously used to doing the same work manually.
One of the things we heard about today in 2021 and throughout 2020 was widespread concern about employee safety, particularly regarding exposure to COVID-19. We were asked to take a look at how companies manufacture a particular product and develop solutions that maintain social distance. In many cases, this has meant having a single person do a job that was traditionally done by two people, and then relocate the other person to another job a safe distance away.
Our products are not one size fits all, but you can quickly change them to meet these type of needs. The system in this example may originally have been implemented with two people working together, but we were able to quickly change that and make it more of a one-man operation. It was really driven by trying to maintain that separation at work.
In addition to safety, productivity was another big topic of conversation as companies face COVID-19-related challenges and don't know how the pandemic will affect the day-to-day operations of their employees – and we've seen that internally here at Gorbel, too .
We had to decide what to do from a business perspective. Some of our departments have switched to working remotely, but almost every communication from our CEO started with employee safety as a top priority, and this employee-first approach also reached our customers.
Yes, we want to see our company continue to grow, but employee safety was paramount. That really helped our customers and potential future customers see exactly what Gorbel stands for.
TI: How do you measure success at Gorbel?
RB: We are market leaders in many ways, but by far we lead the market with our closed track crane system, which has grown significantly in the last decade alone.
We have numerous internal measurements that we regularly monitor to ensure that we are meeting customer expectations. These ratings can include anything from order accuracy to on-time delivery.
We also ask our dealers and customers to contact us regularly to let us know how things are going and where there are opportunities for improvement. We survey our customers so they can report both positive and negative news to us, and we also survey our dealers about the performance of specific orders. And then we do a comprehensive survey every two years to evaluate all aspects of our business, then we take those results and compare them year after year to make sure we are moving in the right direction.
I'm happy to say that our results are world class, but we see ourselves improving year on year and that is our goal.
Aside from the numbers, I think it all comes down to the relationship with our dealers and customers. If you ask our dealers about their top suppliers, Gorbel is at the top of the list without even thinking about numbers. They know we are performing and that is reflected in our entire company. We know that customer care requires the full concentration of all departments.
TI: What is the biggest question you get from your customers and how do you react to it?
RB: Customers often call us when they discover there is a problem with lifting or positioning in their facility where the manual movements involved are stressing their employees. In these cases we will be called and they will say, "What do you have to take the stress out of our employees?" We offer a variety of products to meet this need.
Sometimes they ask us how they can increase their productivity. In these cases, the customer changes the way they make a product and looks for ways to move a product as quickly as possible during the production or shipping process.
They even sometimes have unique loads to try to lift, which can range from window frames to countertops to large tires. They know they need to precisely lift and position these products, but they don't know exactly how to do it. The customers then describe the possibility and show us exactly what they are trying to lift, and then we work with them to develop a suitable solution that exactly meets their needs.
So it could be a variety of customer questions, but these requests are often based on what they are trying to achieve and how they are doing it now. Our team at Gorbel will then give them opportunities to explore ways to improve this process to increase productivity and increase employee safety so that the elevator and positioning are as safe as possible.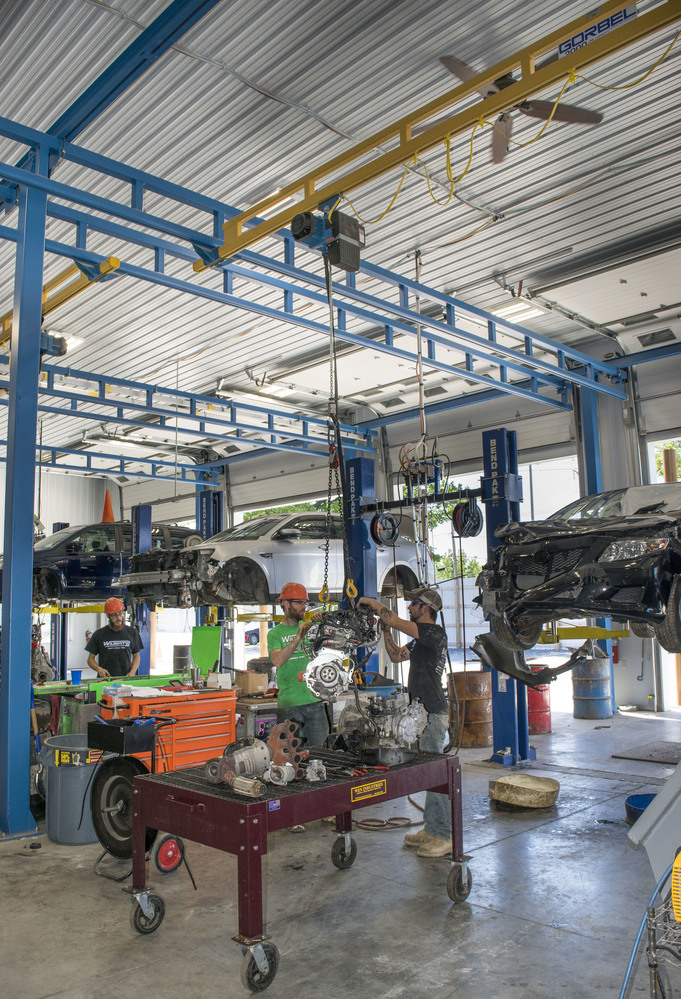 TI: What is not common knowledge about your business?
RB: From the user's point of view, the name Gorbel is generally associated with material handling because Gorbel cranes are used in so many different industries and applications. But what many industry professionals often do not know: We can also offer our crane constructions as fall protection!
We can sell our product for use along the production lines or for shipping, but we can also use the same concept and tie workers to it as a safety enhancing measure. So when team members have to work at great heights, they can be connected to our crane systems, which we call Tether Track. The Tether Track product line is based on the same concept as our material flow line, but was specially developed for personal protection. They are great for industrial companies looking for productivity, safety, and fall protection.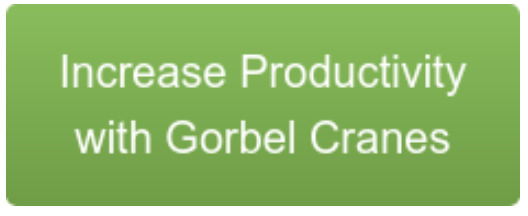 Image source: Gorbel
Steel and metal procurement trends are rising amid tariff talksNext story »
More from industry trends